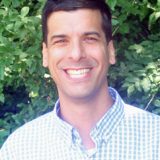 January 20th, 2011
John is from Richmond, Virginia. He graduated from Virginia Commonwealth University with a degree in Business Management. He spent 15 years with non-profit organizations mostly in affordable housing. John has lived in Roanoke since 2008 and enjoys living in a culturally diverse community. He most recently worked in residential housing for individuals with intellectual and developmental disabilities. John was attracted to Stand Up, inc. because of how the company works hard to place individuals in their own communities with supports to achieve successful employment.
His first job was at Ukrop's Supermarket for six years, successfully paying his way through college.
Favorite Quote:
Standing on a hill in my mountain of dreams, telling myself it's not as hard, hard, hard as it seems.
– Led Zepplin
John is a big sports fan, taking in as many games of all different sorts as often as possible.