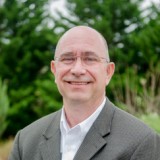 November 28th, 2012
Len came to us from Central Virginia Community Services. There he saw the need for meaningful employment for individuals with disabilities. Len started with Stand Up as an Employment Specialist in January 2010 working with clients in Supported Employment and Medicaid Services. Len currently holds the position of Business Development Specialist for the company building long term relationships with our employment partners around the State.
Len's hobbies include …  canoeing, fishing, boating, sailing and aviation. Len was a commercial hot air balloon pilot for a number of years doing balloon rides and promotions. He also enjoys website design and learning all he can about marketing.
Len landed his first job when he was 15 as a Bus Boy at a restaurant. He got a percentage of the tip money every night he worked and loved having that pocket cash. He's been working ever since.
email: [email protected]