Our Services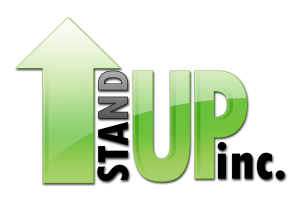 At Stand Up, Inc., our goal is to assist the individual in achieving their specific goals that will meet their unique needs. For this reason, we offer a wide range of services to assist the individual in finding the program that is best suited for them.
Our Service Areas Include:
Lynchburg, Virginia Area
Lynchburg, Amherst, Brookneal, Forest, Madison Heights, Altavista, Appomattox, Bedford, Gladstone, Rustburg
Roanoke, Virginia Area
Roanoke, Blacksburg, Christiansburg, Daleville, Dublin, Elliston, Hardy, Hollins, Moneta, Montvale, Pembroke, Radford, Rocky Mount, Salem, Vinton
Southside Virginia Area
Collinsville, Danville, Farmville, Martinsville, Ridgeway, South Boston, Stuart
Southwest Virginia Area
Abingdon, Bristol, Galax, Independence, Marion, Wytheville, Pounding Mill, Richlands
If you are the job seeker, you may be wondering where to start. Our staff is well trained and able to answer any questions that you may have regarding our services, so that you can make an informed decision. At Stand Up, Inc., you make the choices. You decide what type of employment you desire and we help you reach your goals in an appropriate manner.
Currently, Stand Up has over 100 employment partners within Lynchburg, Roanoke, Farmville and the surrounding counties. It is this vast network of employers that enable us to consistently achieve success when it comes to finding the perfect job placement for each individual.