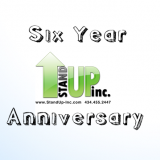 September 1st, 2015
September 1 marks Stand Up, Inc.'s sixth year of providing employment services to individuals with disabilities in Virginia. In that time we have grown from primarily serving Lynchburg, Virginia to covering the majority of central, southside and southwest Virginia.
We've come a long way since September 1, 2009 and we're looking forward to continued growth in the future. Thanks to all the people who have made the last 6 years possible. Our employees, community partners, and customers continue to move us forward in hopes to provide the best service possible.​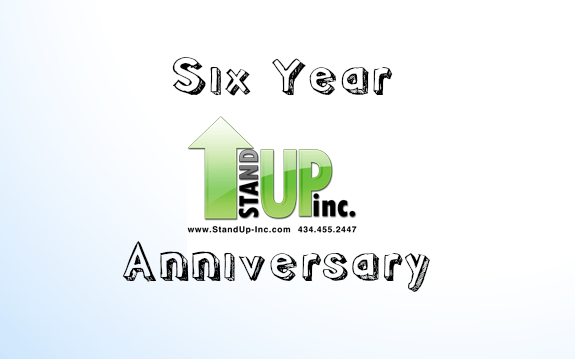 We especially want to recognize all of the employers that we work with ​throughout​ the communities that we serve. Without businesses that are willing to give individuals with disabilities an opportunity to show what they can do in the workplace​,​ our work would be impossible. The jobs you provide make a huge impact on their lives, the lives of their families and to the communities ​in which they live​.
Stand Up, Inc. will continue to assist individuals increase their independence by providing unequaled, personalized planning, supports, and opportunities for success.