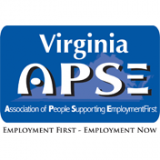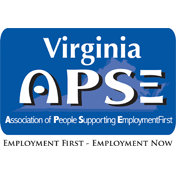 December 2nd, 2014
Employment First- A belief that Employment in the general workforce is the first and preferred outcome in the provision of publicly funded services for all working age citizens with disabilities, regardless of level of disability.
For many people that receive state funded services, the idea of employment has almost been an afterthought, especially for people with significant disabilities. Other options that have had a higher priority include Day Support, Pre-Vocational training or Sheltered Work in a facility that may have paid wages less than the Federal minimum wage.
In February of 2012 Virginia became the 19th state to institute an "Employment First" policy with the passage of SENATE JOINT RESOLUTION NO. 127-
http://lis.virginia.gov/cgi-bin/legp604.exe?121+ful+SJ127ER
Today, there are 32 states that have adopted this philosophy through Executive action of Legislation. It is the hope of Stand Up, Inc. that everyone who would like to work in the community, will have the opportunity to find an inspiring and suitable workplace that offers growth and the opportunity for independence.
Stand Up, Inc. is a proud member of APSE, the Association of People Supporting EmploymentFirst. As such, we strongly support the Employment First initiative. The initiative supports placing individuals with disabilities in community competitive employment, making minimum wage or higher, in an integrated setting. At Stand Up, we only pursue employment opportunities for our clients that will meet the goals of this initiative.
For more information on Employment First, go to http://www.apse.org/employment-first/statement/